A Healthier Living Environment
Renew removes house dust mites, mould and pet dander that are common indoor allergens from your fibres & hard surfaces.



How can we help you today?
Become a happy customer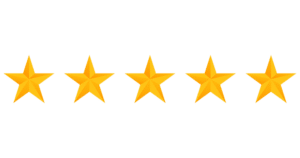 I was apprehensive to get my expensive Persian rug cleaned as you never know with these things but calling Renew I knew I'd made the right decision. They collected it, cleaned it impeccably and returned it right to my door.

James Galvin
We have a very strong relationship with Mark and the team at Renew Carpet Cleaning. They do a lot of carpet, upholstery and tile cleaning work for us and have done so for a long time. They're very flexible and the work is impeccable.

Brown Thomas
Jason and the team were just so lovely. They really helped me out at the last minute and the carpets came up so well, I asked them to do my sofa too! Couldn't recommend Renew enough. Will be calling them back next year.

Catherine O'Driscoll
Our carpets, curtains and upholstery have never looked as good since we hired Renew. Like clock-work they're there to keep our premises shining to the high standards we've set. There's no better cleaning company out there.

The Shelbourne Hotel
I'm only sorry I didn't call Renew years ago! They are by far and away the best tile & grout cleaners I've ever used and Darren was such a lovely man, couldn't have been more helpful when he arrived. Would definitely use them again!

Sinead Counihan
Hygenic
Your carpet & fabrics will look, feel, and smell fresh. Renew deep cleaning removes up to six times more dirt than vacuuming.
Learn More
Air Quality
Our state-of-the-art systems remove allergens, dust mites, dirt, and pet dander that build up over time.
Learn More
No Allergies
Prolongs carpet & fabric life – dirt that builds up in the fibres is abrasive, like sandpaper, which wears the upholstery.
Learn More
Dublin's Best Carpet, Fabric, Tile & Grout Cleaning Professionals.
Renew is Dublin's leading and most experienced professional carpet, fabric, tile & grout cleaning company. We have over 25 years' experience, providing wool-safe approved, anti-allergen & eco-friendly cleaning solutions to over 10,000 homes a year.
Environmentally friendly techniques
Fully trained and professional staff
100% no quibble refund
Free assessment and quotation
Independent recognition