Spring is here and that only means one thing, it's time for our annual spring Clean. Let the longer evenings and warmer days give you the motivation needed to tackle the areas in your home that are due a good scrub.
These areas aren't always obvious so we have put together a list of ten things we often forget when doing a Spring Clean:
Rugs are a focal point in any home
Not only do they add warmth to a room, but they're also used as a playmat for children and pets! This coupled with foot traffic makes them a magnet for dirt and germs. Here are some tips for spring cleaning your rug.
Start by vacuuming to remove any obvious dirt.
Turn the rug upside down and vacuum the opposite side, this will help fluff out the pile.
Light stains can be removed using a clean sponge with warm, soapy water. Pat the area with a kitchen towel to remove any excess water and leave it to air dry.
For heavily soiled areas or to give your rug the ultimate spring clean, hiring a professional cleaning company is always a good idea.
Nothing says a spring clean more than an organised hot press
Perhaps the most mundane of all chores (loud music is recommended) cleaning your hot press can give you the best job satisfaction. Below are some tips and clever tricks to give your hot press the best Spring Clean:
Start by emptying everything onto the floor.
Vacuum the bottom of the hot press and use a damp cloth to clean the shelving/sides and inside the door.
Items such as towels and bedclothes can be folded neatly onto the shelves.
Organisation is key to keeping your hot press clean and tidy. A clever tip is to fold matching bedding inside the matching pillowcase! This will save on space and make it easier when it comes to finding your bed sets.
Keeping a small basket with cloths and cleaning products in your hot press is a handy way of saving yourself time when cleaning upstairs.
To get rid of any bad odours, leave an open box of baking soda inside your hot press. Remove after 3 days.
Spritz with your favourite home scent and voila that's one big Spring clean job complete!
Showers aren't self-cleaning…
Most of us are too busy singing in the shower to notice how dirty it can be. Water marks on the shower door, a blocked-up drain and dirty tiles can make our showers more rank than relaxing. Below are our tips for Spring cleaning your shower:
(Before you start: Be sure to test a small area of the shower door to make sure it doesn't scratch the glass)
Test a small area of the shower door to make sure it doesn't scratch the glass.
Fill a spray bottle with equal parts white vinegar and washing-up liquid. Cover the shower door generously and wipe with a clean, soft cloth/sponge.
Clean the outside of the door with window spray or white vinegar – buff to shine.
Using a sponge and warm soapy water clean the shower tray. Remember to remove any anti-slip mats and clean them too.
To clean the drain (see sink above)
Everyone can see your curtains
Preparing your home for Spring means throwing open the windows and letting the sunshine in. However, that sunshine can show up in places you've forgotten to Spring clean in the past – like your curtains.
Curtains aren't just a decorative feature tying together colour schemes and making a home warm and snug. Curtains can trap harmful pollutants making them a health hazard for allergy-prone children and adults.
For fear of shrinking or discolouring your beloved curtains, it's always best to seek professional advice. Renew offers a free quote and they can talk you through the best options to get your curtains looking like new again.
Is your microwave clean or spring clean?
Use a clean cloth and warm, soapy water to remove any visible dirt aka last month's baked beans, Bolognese and Pot noodles.
Place a medium-size microwavable bowl with 1/2 cup of water, a sliced lemon (squeeze some of the juices into the bowl and drop in the slices) Microwave on high power for 3 minutes. Let stand for 5 minutes more. The steam will help loosen any stuck-on foods. Be careful when opening the door, use oven mitts to remove the bowl.
Using a clean cloth, wipe the ceiling and sides of the microwave. The food should glide off. For more stubborn stains, dip the cloth into the lemon solution and rub the area.
Remove the glass turntable inside and wash in warm, soapy water. Dry and replace.
Lastly, don't forget to clean behind your microwave. It can be a real dust trap!
The middle drawer (AKA The Junk Drawer)
Aka the junk drawer is often forgotten in our Spring clean. Phone chargers, take-out menus and random foreign currency can all be found here. Whilst a junk drawer serves a purpose (when you're looking for a pen) keeping them organised is key. Your Spring clean is the best time to get them in shape.
Empty out everything (yes, everything!)
Marvel at the wonder of how much the drawer can actually fit!
Use a clean cloth and warm, soapy water to clean the inside of the drawer. Q tips are great for cleaning those hard to reach corners!
Dry well with a kitchen towel or paper items will stick to the bottom leaving an imprint of your favourite take-out dishes!
Instead of spending money on fancy drawer organisers, why not use old Tupperware or similar items. They will fit nicely inside the drawer and can house your keys, spare batteries, or anything else you may need at a moment's notice.
Keep your carpets clean and fresh
Carpets often hold the title for 'most forgotten' in a Spring clean. As we vacuum our carpets regularly, we can believe that they are clean. However, vacuuming alone only removes surface dirt giving the illusion of a clean carpet.
To give your home the best spring clean and more importantly to keep it healthy, having your carpets professionally cleaned is a must. Renew Carpet Cleaning remove up to 98% of bacteria, allergens, pet dander and dust mites.
Don't forget the kitchen sink!
As we use our kitchen sink multiple times a day, it can often be forgotten in our Spring clean and cleaning in general. A build-up of tea stains and water marks can make it look unsightly.
Here are our top tips for giving your stainless-steel sink the best Spring clean:
Mix washing-up liquid and ½ cup of baking soda together to make a paste. Using a sponge, cover the sink with the paste and rub in circular motions. Rinse well.
The above cleaning mixture can also be used to clean the draining board.
Finish with any stainless-steel spray, buff to shine!
Don't let the bed bugs bite!
Nothing says Spring Clean like a fresh bed. Changing your bedcovers regularly is only half the job. To give your bed the best spring clean, you need to tackle your mattress!
The average bed is home to up to ten million dust mites. This is one spring clean job that will definitely benefit from professional help!
The washing machine needs to be washed…
It's easy to forget about cleaning your washing machine as their job is to…well, clean. However, washing machines can surprise you, one day you open the door and it smells of your favourite fabric conditioner, the next it smells of sewage (true story). Before you get to that, here's how to Spring clean your washing machine:
First, remove the detergent drawer and using a clean, damp cloth and cleaning spray (whichever you use for your kitchen counters) clean out the drawer insert. To clean the drawer itself, using a toothbrush is great for reaching those awkward places.
Next, using your cloth and kitchen spray again, clean the rubber rim at the front of the door. You will be surprised with the amount of grime hiding underneath – which if left, can stain your clothes.
Empty the filter removing any treasures you may find (hello, hairclips and beloved earring) Clean the filter itself with warm, soapy water.
Wipe the front of the machine with a damp cloth and cleaning spray.
Lastly, to clean the drum itself. Pour ½ cup of baking soda and 1 cup of white vinegar directly into the drum, and run on the highest and hottest setting. This should break up any residue stuck to the drum and remove any bad odours.
Renew Carpet Cleaning are experts at removing all types of stains – we've seen them all! If you need help removing a tough stain or you want your carpets professionally cleaned – Contact us today.
Become a happy customer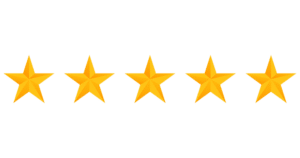 I was apprehensive to get my expensive Persian rug cleaned as you never know with these things but calling Renew I knew I'd made the right decision. They collected it, cleaned it impeccably and returned it right to my door.

James Galvin
We have a very strong relationship with Mark and the team at Renew Carpet Cleaning. They do a lot of carpet, upholstery and tile cleaning work for us and have done so for a long time. They're very flexible and the work is impeccable.

Brown Thomas
Jason and the team were just so lovely. They really helped me out at the last minute and the carpets came up so well, I asked them to do my sofa too! Couldn't recommend Renew enough. Will be calling them back next year.

Catherine O'Driscoll
Our carpets, curtains and upholstery have never looked as good since we hired Renew. Like clock-work they're there to keep our premises shining to the high standards we've set. There's no better cleaning company out there.

The Shelbourne Hotel
I'm only sorry I didn't call Renew years ago! They are by far and away the best tile & grout cleaners I've ever used and Darren was such a lovely man, couldn't have been more helpful when he arrived. Would defingintely use them again!

Sinead Counihan
Dublin's Best Carpet, Fabric, Tile & Grout Cleaning Professionals.
Renew is Dublin's leading and most experienced professional carpet, fabric, tile & grout cleaning company. We have over 20 years' experience, providing wool-safe approved, anti-allergen & eco-friendly cleaning solutions to over 10,000 homes a year.
Environmentally friendly techniques
Fully trained and professional staff
100% no quibble refund
Free assessment and quotation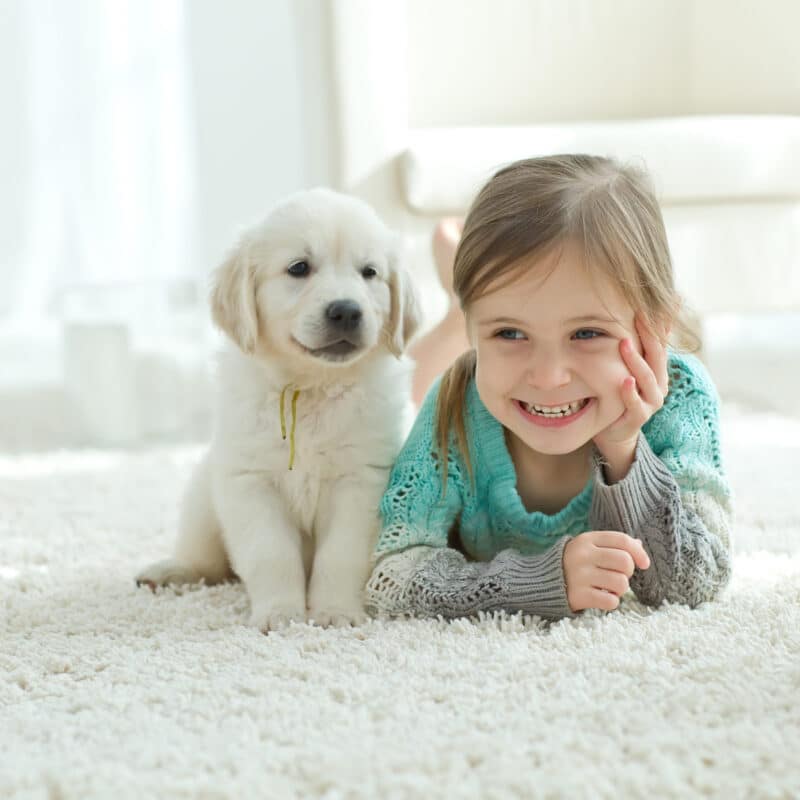 How can we help you today?